Total Contractor in HVAC Systems to all over the UAE and Marine Offshore Industry
HVACR Design & Engineering
ALSAFEEN considers that an active, progressive thinking approach to the engineering design and construction of every project helps to reduce the risk of miscalculation and increases client satisfaction. We have industrial/ commercial HVAC design and construction engineers with years of collective experience specialized for the Middle East's extreme climate. Our highly-trained engineering team, including HVAC engineers& Technicians, is well equipped to relay each project's design to field workers to help ensure accurate and on-time construction. The construction experience, design knowledge, and problem-solving expertise of our staff can successfully navigate everywhere and work through unforeseen challenges, ultimately allowing the project to remain on schedule and helping to reduce the overall cost of the project. Our engineering consulting division helps clients optimize facilities investments and solve performance problems when others cannot. We design and implement strategies and systems that will give you maximum efficiency, tangible cost savings, and a lengthy equipment lifecycle. We also perform the commissioning and retro-commissioning needed to help ensure you get all the benefits your systems were designed to provide.
HAP calculations
Static Pressure calculations
Duct and Pipe size calculations
ASHRAE, SMACNA standards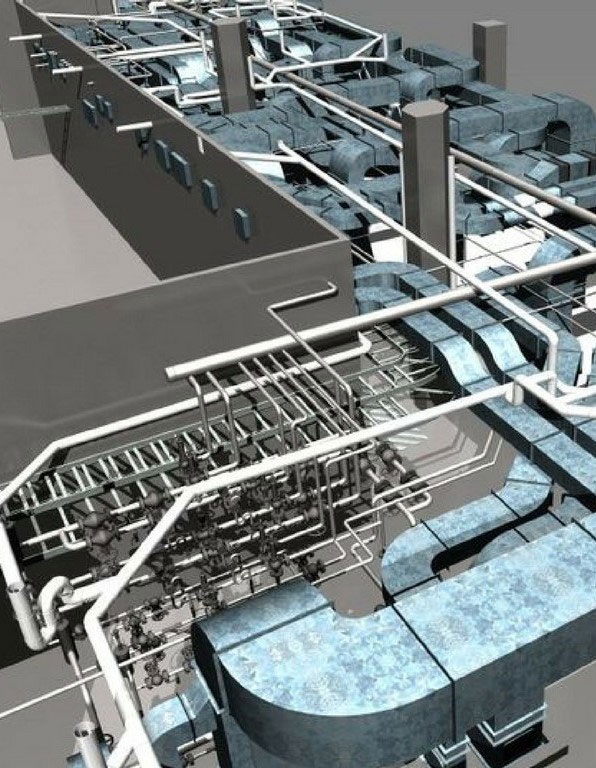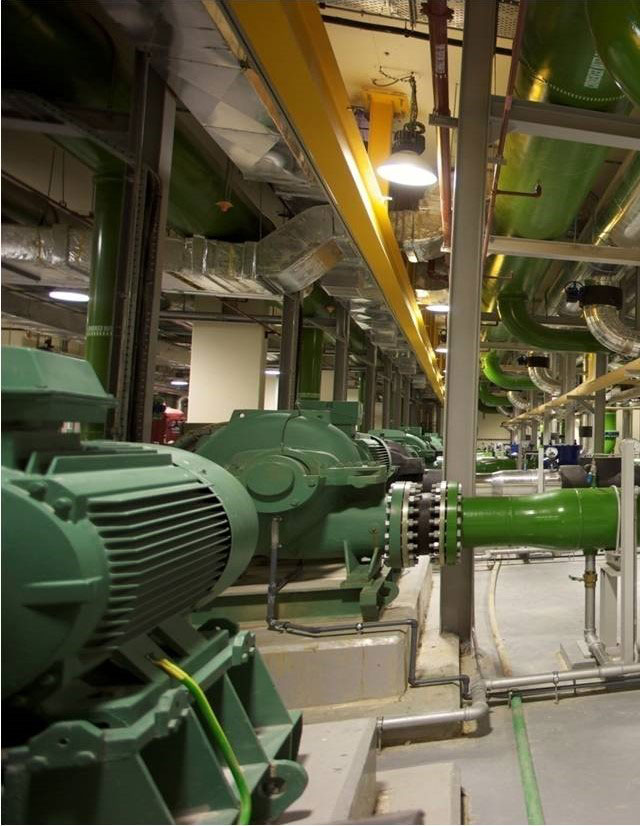 Central Chilled Water Systems
ALSAFEEN has professional expertise in all water chiller types include reciprocating, centrifugal, and absorption chillers. Chillers evenly and comfortably distribute cool air throughout any large indoor space while paying particular attention to cost efficiency.
ALSAFEEN expert technicians are trained to Design, Install, service, and repair many different types of chiller systems. We also offer commercial HVAC maintenance plans that can keep your Chiller running without interruption. Here are some of the chilled water services we offer.
New and Upgraded Chiller Installations
Chiller water pumps
Installation of FAHU, AHU, and fan coil units.
Pressurization Units
Installation of cooling tower
Makeup water system
Water balancing
Cladding for chilled water pipelines.
Chiller system checkups and Inspections
Check chiller pump pressure and flow
Measure the chiller system refrigeration performance
Test all electrical circuits
Repair refrigerant leaks
DX Cooling Systems Installation
ALSAFEEN offers all types of Direct Expansion Cooling systems as per client needs. DX air conditioning unit is the most commonly used in households and small-scale uses.
Here are some of the DX Cooling systems we offer – Window ACs, Packaged Systems, split unit Systems, Ducted split Unit systems, Floor mounted system, Cassette Units, VRF Units, FAHU/AHU system with condensing unit.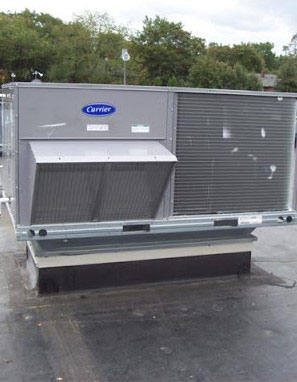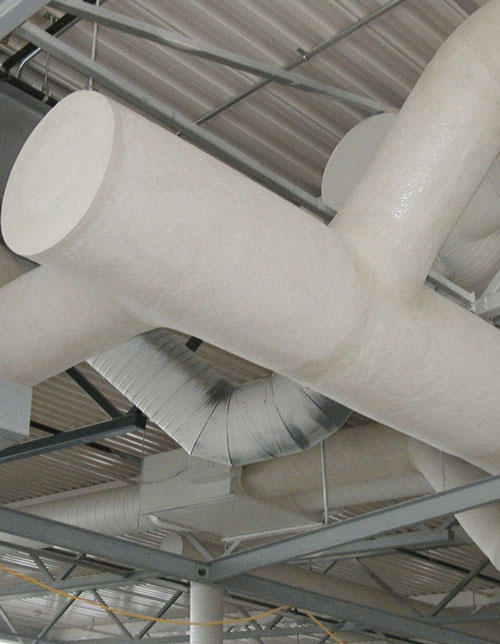 We have done plenty of projects with full HVAC scope, with all type of Ductwork system. Ductwork systems we offer are
GI Ducts
MS Ducts
SS Ducts
PI Ducts
Insulation of ductwork and pipework reduces energy consumption as well as prevents condensation when the cold surface come in contact with unconditioned space. ALSAFEEN provide
Rockwool Insulation
Rubber Foam Insulation
Polyolefin Insulation (Apco Flex)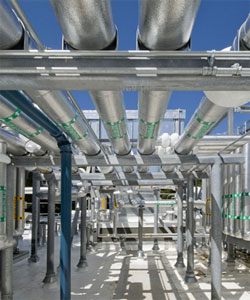 Extract & Ventilation Systems
ALSAFEEN provide Ventilation systems into residential as well as a commercial building in order to ensure proper air cycling as per ventilation requirements. We offer
Exhaust Fans
Kitchen ventilation
Kitchen ventilation
FAHU (Treated/Untreated)
Ecology Unit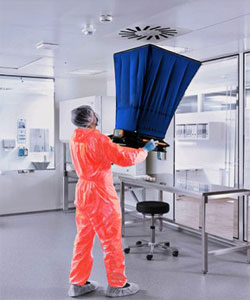 HVAC Testing & Air Balancing
Air Balancing
Water Balancing
Static pressure calculation
Chemical Flushing
Chilled water Pressure Test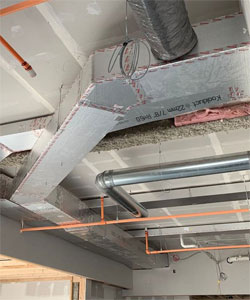 Duct Leak & Pressure Test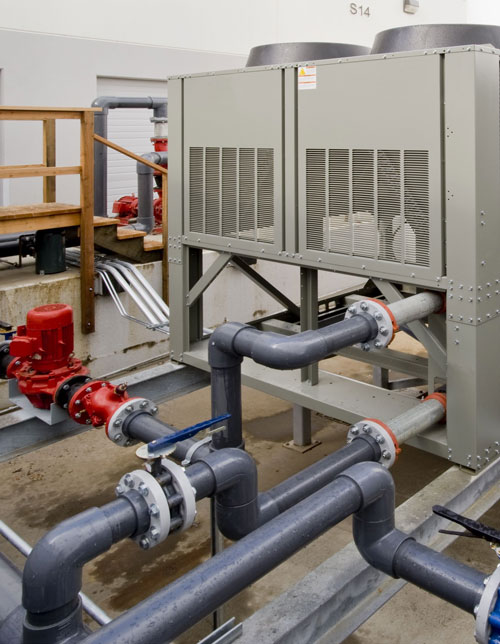 Annual Maintenance Contract
ALSAFEEN have an extensive team of experienced and well-qualified technicians. All our maintenance activities are geared towards ensuring the proper functioning of HVAC equipment and systems, reducing their deterioration, and avoiding downtime, which can otherwise have serious financial repercussions on the clients.
Through Planned Preventive Maintenance, we substantially reduce reactive maintenance and ensure the longevity of built assets. We execute the work in a safe, efficient, and unobtrusive manner to suit the convenience of the building's tenants and visitors. Our PPM activities include:
Regular examination, inspection, lubrication, testing and adjustments of HVAC systems.
Reactive repairs in emergencies and breakdowns.
Corrective measures are oriented with immediate actions.
Duct cleaning clears the way for fresher, healthier, cleaner air throughout your home/office spaces. Over time, dust, dirt, mold, and other parasites can build up on your AC ducts, affecting the quality of supply air, increasing the risk of harmful airborne diseases, and aggravating any allergies that the occupant may have. Duct cleaning enables any dirt, debris, and harmful contaminants to be removed, ensuring supply air is both clean and healthy.
Duct cleaning focuses on successfully removing all traces of dirt, slime, mold, and debris that may be trapped within the ducts and other components of the HVAC system, leaving them sparkling. Our experienced technicians use market-leading Rotobrush equipment that both robustly cleans the ducts while simultaneously suck away all dirt in a simple, stress-free, mess-free procedure.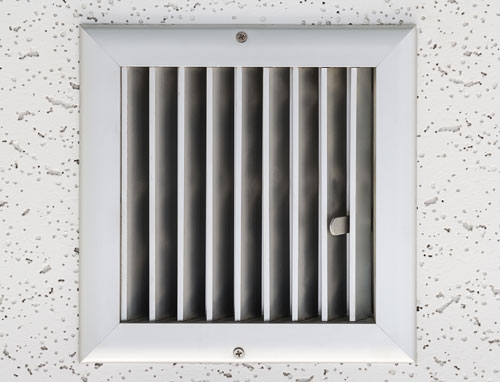 Duct Cleaning for Good Air Quality.